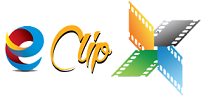 e-Clip Portal:
'e Clip Portal' is a one stop shop for Bollywood videos of user choice. User can take there pick; Watch there favorite stars shake a leg on Bollywood latest songs; User can select scenes as per there mood.
e Clip Portal allows its users to pick scenes from various categories like Best Scenes, Comedy Scenes, Romantic Scenes, Action Scenes and Drama Scenes. More than just Movie Tit-bits, e Clip Portal also offers its users a window to Bollywood Behind the Scenes; watch the latest Bollywood Gossips and News. 'e Clip Portal' is a WAP Portal, where subscribers have access to videos of a huge variety of scenes across genres, Bollywood Gossips, Movie Reviews and a lot more at a very small cost.
The Complete Bollywood Destination - e Clip Portal!
Shortcode :16338 Link:http://wap.eworldbd.mobi/eclip Charging info: Daily 5 contents free. After that each content will charge Tk.5+VAT+SD+SC/play for video Tk.2+VAT+SD+SC/day for subscription